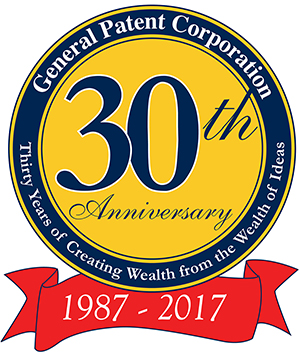 General Patent Corporation (GPC) offers a full range of IP services, including IP portfolio management, IP Audit, patent valuation, and domestic and international technology transfer. Because we understand the value of intellectual property in the context of a constantly evolving market, we can assist IP owners of all sizes and backgrounds to maximize their worth.
Whether it's managing a corporate patent portfolio or performing patent valuation on individual patents, GPC has the expertise to help companies, institutions and individual inventors strike gold.
Mission Statement
General Patent Corporation specializes in the management of Intellectual Property, individual patent valuation, and patent portfolio valuation. In this field, we are recognized as pioneers and leaders.
Our teams of experts apply their extensive experience in IP law, finance, business and technology to ensure that our clients can reap the potential that their intellectual property offers.
Why choose GPC to manage, audit, value or assist in the transfer of your intellectual property?
As an early pioneer in IP management and patent valuation, GPC acts as your full IP partner to manage the entire process for you, or works alongside your own corporate staff and outside counsel to provide selected intellectual property services.
Choose GPC for our experience, our knowledge, our expertise, our track record and our ability to help you maximize the worth of your enterprise.