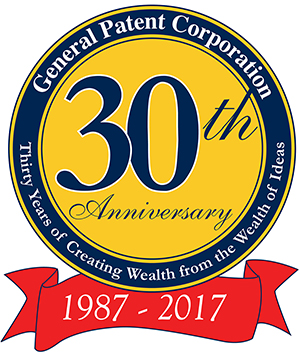 Patents are the new currency of the knowledge-based economy. The emerging market for patent sale and acquisition contributes to the liquidity of this new currency, which in turn strengthens the knowledge-based economy.
GPC patent brokerage services can help patent owners monetize their dormant IP assets – or help patent buyers to quickly build patent portfolios. Buyers and sellers alike benefit from working with a patent broker who is expert at patent valuation and has decades of experience in the intellectual property field.
Who might need GPC patent brokerage services?
Technology firms, traditional businesses, inventors, research facilities and other patent owners that have patents that aren't being used for their core business, but which may be more valuable to another firm or organization, should look into selling their patents. The patent is a wasting asset. If you don't use your patents, you may want to sell them before they expire.
Why use GPC's patent brokerage business unit to sell your unused patents? Just consider the benefits of having an experienced patent broker working for you:
Your unused patents are collecting dust and costing you maintenance fees, but may be gold to a company that needs them.
We handle full-portfolio and single-patent transactions.
We're paid on performance, using our experience and intellectual property expertise to monetize underperforming patents at no risk to the seller.
Let General Patent market your patent to potential buyers while you focus on running your business.
Patent brokerage services for buyers
Buyers can also benefit from having an experienced patent broker on their side. Whether you need more related patents to augment and strengthen your existing portfolio or wish to branch out into a new area of technology, General Patent can help you find the patents you need and negotiate their acquisition.
Realize the full value of your patent portfolio
Patents don't live forever – and technology is always on the move. So if you're not practicing your patents, let General Patent help monetize them by finding willing buyers before those patents expire. There is no cost for General Patent to evaluate your patent(s).
If you're not certain which patents you need and which are non-core, see our IP Portfolio Mining page and Patent Triage page for more details about how General Patent can help you get more value out of your intellectual property. We also offer IP Strategy, IP Audit and IP Valuation services.
Contact us for more information on our Patent Brokerage services. Remember, we'll evaluate the patent(s) you wish to sell at no cost to you – just send us your patent number(s) and a little information about your objectives and goals to get the ball rolling.