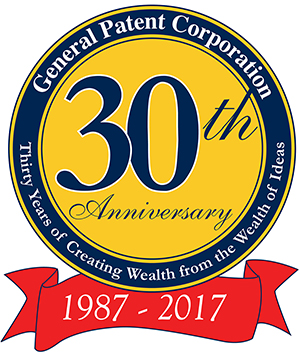 General Patent Corporation was established by Dr. Alexander I. Poltorak in 1987. At that time, he was a partner at Rapitech Systems, Inc., the company that pioneered the first "smart connectors" for PCs. Rapitech's patents were being infringed, but Dr. Poltorak's partners were not prepared to take major U.S. corporations to court over the infringement. So they parted ways. His partners took the company, and he took the patents.
Dr. Poltorak asserted those patents against the infringers, filing 26 patent infringement lawsuits. He settled all lawsuits, and eventually secured over 100 licensees. His experiences enforcing the Rapitech patents became the basis for General Patent's contingency patent enforcement business model.
GPC champions the cause of inventors, businesses, universities and other patent owners whose patents have been infringed, but who do not have the hundreds of thousands of dollars – or, possibly, the few million dollars – it will take to enforce those patents. General Patent's core competency is contingency licensing and enforcement of patents, trademarks and other intellectual property.
General Patent also offers IP advisory services such as patent valuation, IP triage and mining, IP strategy development and execution, and technology transfer. Through our financial services affiliate, IP Holdings LLC, we operate an IP Incubator that invests in cutting-edge innovations and disruptive technologies. And General Patent operates a patent broker business unit that helps patent owners monetize their IP through sales or licensing, and represents buyers of patents and other intellectual assets.
GPC has completed many successful licensing transactions and prevailed in scores of patent enforcement campaigns over the last three decades. We have secured settlements and licenses with many multi-national corporations including Dell, IBM, AT&T, Coca-Cola, PepsiCo, Motorola, Verizon, Nokia, Samsung, Sony, Kyocera and LG Electronics. For many GPC clients, we have been able to identify multiple infringers and secure multiple settlements and licensees. For one client, Digital Technology Licensing, we secured a total of 41 settlements and licenses. This patent enforcement opportunity was brought to us by Michael Craner, a patent agent, who was interviewed about the experience.
In 2012, GPC celebrates its 25th anniversary as the premier contingency patent enforcement and IP consulting firm, and looks forward to many more years of helping our clients create wealth from their wealth of ideas®.