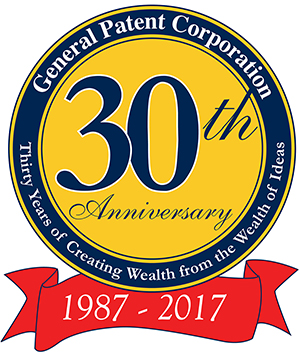 Good IP strategy is critical to realizing the value of your IP portfolio.  GPC uses creative, legal and ethical tactics to discern what your competitors' IP portfolios are worth, to identify potential licensees, and to identify companies to approach about strategic alliances. Armed with this information, your company can make better decisions about how to leverage its IP assets.
No business executive will underestimate the importance of competitive intelligence. Some executives may not realize, however, that they can avail themselves of 100% legal and ethical tools to learn much about their competitor's R&D and future products. One of the most effective tools is monitoring patent activities of the competitor. GPC can set up a system to monitor your competitors
» patents issued in the U.S., Europe, Japan and other countries;
» foreign patent application filings; and
» patent assignments.
We can track and bring to your attention any:
» patents which cite one of your company's patents;
» patents which may be of interest to your R&D department;
» articles from around the world that relate to the technology or company that is of interest to you.
These and other tools can be systematically used to provide your company with strategic intelligence.  See our Contact Us page for further contact information.
For most managers, leveraging their IP assets usually means patent licensing. Licensing, however, is not the only way to generate revenues from unused technologies. In fact, in many cases it may be much more advantageous to develop and commercialize such technologies in association with another firm or organization.
Such co-operative uses of the technology may take the following forms:
» Strategic Alliances
» Joint Ventures
» R&D Partnerships
For example, contributing unused patents for stock in a start-up company formed to exploit the underlying technology may, in the long run, be much more profitable than a more conventional royalty-based license.
GPC will help you to identify the most appropriate method of technology exploitation to maximize the economic value to your company's shareholders.
Contact GPC for more information on strategic alliances or any of our other consulting services.