What our clients say...
"GPC is the champion of the underdog. Again and again, GPC has gone head-to-head with some of the country's biggest corporations to enforce our patents. We never thought we would get the amount of revenues they have obtained for us." — Steven Farago, Ph.D., Inventor, New York
Wealth of Ideas Newsletter
"Patents play an important role in this war of ecosystems," said Alexander I. Poltorak, chairman and chief executive of U.S.-based General Patent Corp., which represents clients on intellectual-property enforcement matters and licensing. "Therefore, the courtrooms became part of the playground, not just the marketplace. It's a new reality." - Wall Street Journal, April 5, 2011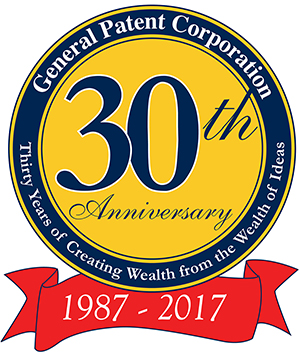 General Patent Corporation is the premier intellectual property (IP) boutique focusing on patent licensing and patent enforcement. General Patent represents inventors, businesses, universities and other patent owners in assertive licensing and patent enforcement matters on a contingency basis. We are the oldest patent enforcement firm in the US and, as a full-service intellectual property firm, we also offer IP advisory services focusing on IP strategy and IP valuation.
We champion the cause of independent inventors and IP owners that are victims of patent infringement. Since 1987, we have helped inventors to effectively enforce and license their patents through artful negotiation and skillful litigation. In fact, General Patent has secured settlements for 100% of its clients!
General Patent's mission is to help inventors, scientists and innovators like you realize the fruits of your creative genius by ensuring that you are compensated for the use of your intellectual property. Through assertive patent enforcement practices, we secure justice and compensation for our clients and make the patent system work as it was intended by the Founding Fathers. We create wealth from your wealth of ideas.®
Call us at 800-507-6690 to discuss your patent enforcement matter with a patent attorney at no cost or obligation. The call is free, but the advice could be priceless. Or Click here to request more information.
Patent Infringement and Patent Litigation News and Information:
Patent Infringement in the News
Patent Litigation Can Be Lengthy and Expensive
Patent Infringement Litigation Is a Risky Venture
What is a Patent Troll?