Director of Licensing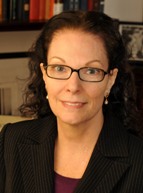 Kathlene P. Ingham is the Director of Licensing at General Patent Corporation (GPC), a patent licensing and enforcement company. She has been with the company since 1999. During this time, she personally negotiated well over 100 patent license agreements.
Before joining GPC, Ms. Ingham held several management and consulting positions in the legal profession and the hotel industry.
Ms. Ingham's education includes a B.A. in the Humanities from Pace University, Pleasantville, New York, and two years of graduate study in Clinical Psychology at Pace University, New York, New York. She has completed two courses in the Intellectual Asset Management Program of the Licensing Executives Society Professional Development Series. She is a member of the LES.